As team leaders and managers, you want to make Thanksgiving more than just a feast by leveraging the holiday spirit to strengthen your team dynamics, boost morale, and enhance productivity. You're in the right place.
This article is brimming with unique, engaging, and unforgettable Thanksgiving team building activities. With a blend of traditional challenges and creative workshops, these ideas will help you create a memorable Thanksgiving celebration and cultivate a tighter-knit team. 
So, let's dive in, and start planning a Thanksgiving event that will leave an indelible mark on your team's spirit!
Get Your Hands Dirty with Succulent Planting Workshops
If you're seeking an activity that is both calming and engaging, Succulent Planting Workshops might be just what you need. These workshops offer an experience that is interactive, enriching, and enjoyable, perfect for a Thanksgiving team-building event.
By scheduling a workshop from Succulent Bar, you and your team can enjoy these benefits: 
Stress Relief through Nature's Therapeutic Effects
Taking part in these workshops means indulging in a hobby that is known for its therapeutic and stress-relieving properties. 
As your team members delve into the soil, plant succulents, and let their creative juices flow, they'll get the chance to unwind, relax, and even forget about their work-related worries for a while.
Shared Learning Experience
As the workshops progress, a knowledgeable Succulent Bar Specialist will be there to guide your team, providing practical advice and sharing fascinating insights about succulents. 
This shared learning experience can give rise to enlightening discussions, deepen relationships, and foster a sense of unity within the team.
Unleashing Creativity and Boosting Morale
Creating succulent arrangements gives your team an outlet to express their creativity, which can stimulate innovative thinking and problem-solving skills. 
Moreover, the sense of achievement gained from crafting a beautiful arrangement from scratch can do wonders for your team's morale.
A Living, Lasting Reminder of Team Building Success
The best part about Succulent Planting Workshops? The plants your team members care for will serve as a lasting reminder of their successful team-building activity, reinforcing the shared experiences and unity long after Thanksgiving Day.
Traditional Thanksgiving Activities with a Team-Building Twist
In a business setting, it's not always easy to make traditional Thanksgiving celebrations engaging and beneficial for team building. However, by adding a dash of creativity, you can transform these traditions into fun, team-building activities.
Let's delve into three such activities that you can consider:
Thanksgiving Potluck Challenge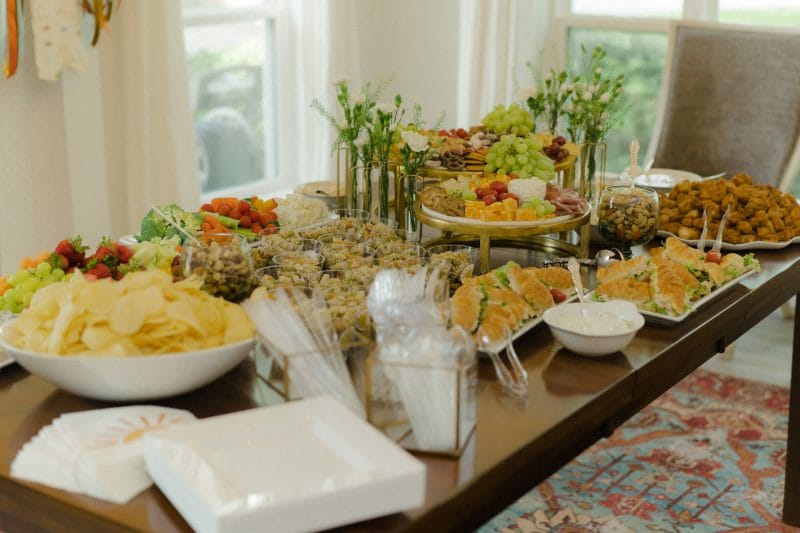 The potluck challenge is not just about the food; it's about storytelling, culture sharing, and breaking the monotony of everyday work life. Here's how to make it more than just a meal:
Encourage everyone to bring a dish, but with a twist. Ask them to share a story behind it –– why it's special to them or how it's tied to their cultural or family traditions.

Create categories for a friendly competition, such as 'Best Traditional Dish,' 'Best Dessert,' or 'Most Creative Presentation.' This can spark excitement and healthy competition among team members.
Thanksgiving Charades
A good old game of charades can turn an ordinary Thanksgiving into an interactive and enjoyable team-building event. Here's how to adapt it for the occasion:
Make the game theme about Thanksgiving to keep the holiday spirit. This can include anything from 'Turkey Trot' to 'Black Friday Shopping'.

Ensure the game promotes cooperation, understanding, and communication. Consider grouping people who don't usually work together to encourage new relationships.
Gratitude Wall or Tree
In the spirit of Thanksgiving, a Gratitude Tree is a creative and heartfelt activity to promote positivity and gratitude in your team. 
Follow these steps to make a gratitude wall: 
Provide each team member with a few paper leaves.

Ask everyone to write down what they are thankful for—this could be work-related or personal.

Collect all the leaves and assemble them onto a makeshift tree placed in a common area.
Fun and Engaging Thanksgiving Team Building Games
Beyond traditional activities, incorporating fun and engaging games into your Thanksgiving team building event can make it even more memorable. These games, besides being entertaining, can also enhance team spirit, improve communication, and create unforgettable memories: 
Thanksgiving Bingo
Bingo is a game that never fails to bring people together. But how about making it more interesting with a Thanksgiving twist?
Develop Bingo cards that replace numbers with Thanksgiving-related icons like turkey, pilgrims, pumpkin pie, and more.

Randomly draw these icons, calling them out for your team to mark on their cards.
The beauty of Thanksgiving Bingo lies in its simplicity and the excitement it creates. Plus, it's a game that encourages concentration and anticipation among team members.
Thanksgiving Trivia
Trivia games are always a great way to test and improve your team's knowledge and quick-thinking abilities. These are ways to add a Thanksgiving flavor to trivia games:
Prepare questions related to Thanksgiving history, traditions, or fun facts.

Organize it as a team game, encouraging cooperation and communication.

Hosting a Thanksgiving Trivia game allows for a lively and educational experience, fostering teamwork and shared learning.
Cornucopia Relay Race
A Cornucopia Relay Race is a perfect Thanksgiving game to encourage physical activity and teamwork. This game also enhances team spirit, quick decision-making, and strategic thinking, all while having a whole lot of fun.
To start this activity, set up a relay race where team members must carry a cornucopia filled with fruits and vegetables from one point to another. The challenge? They must prevent the items from falling out while racing.
Petal Bar Packages for a Blossoming Team Spirit
If you're aiming for a unique and aesthetic experience this Thanksgiving, then Petal Bar Packages are something to consider. These aren't just ordinary packages; they bring people closer, stimulate creativity, and offer a respite from the everyday work routine. 
Let's discover how the Petal Bar Packages can add value to any holiday traditions, like Halloween, in your workplace.
Flower Arranging Workshops
A Flower Arranging Workshop is a therapeutic and engaging activity that encourages creativity and teamwork. Here's what you can expect:
Team members get the opportunity to create their unique dried floral arrangements.

They learn the art of flower arrangement from experienced professionals, adding a new skill to their repertoire.
Custom Favors and Centerpieces
Custom Favors and Centerpieces from the Petal Bar serve dual purposes. They're not only beautiful additions to your Thanksgiving decorations but can also be made as team efforts due to the following reasons:
Team members can work together to decide on the themes, colors, and arrangements for these custom pieces.

The process promotes communication, consensus, and shared decision-making among team members.
Best Virtual Thanksgiving Event Ideas: Celebrating Thanksgiving through Succulent Bar's Virtual Events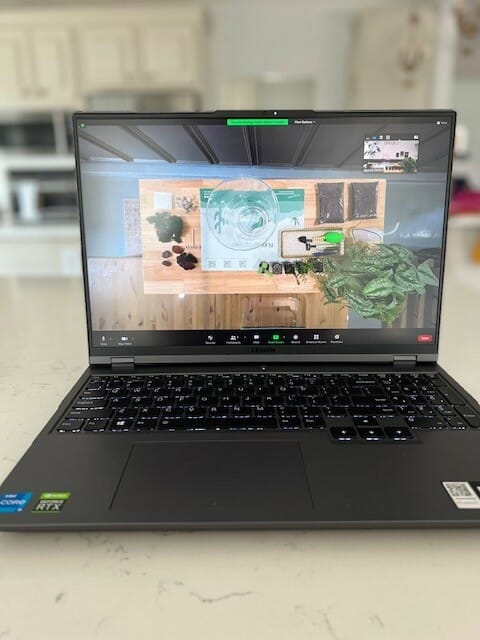 If you're thinking of the best virtual thanksgiving ideas for your remote team, virtual events by Succulent Bar are an excellent way to bond and connect your team, especially when in-person meetings are challenging. 
The shared experience of learning a new skill, coupled with the ease of conversation, fosters a sense of unity, making your team stronger, even in a virtual environment.
Customized Succulent Planting Experience
A Virtual Terrarium Workshop isn't just a creative pastime; it's a relaxing activity that brings teams together due to the following reasons: 
Succulent kits are shipped directly to your team members' doorsteps. They can participate from the comfort of their own homes, erasing geographical constraints.

A knowledgeable Succulent Bar Specialist guides your team in creating their succulent arrangements, promoting shared learning and engagement.
Planting succulents together virtually can act as a refreshing break from regular work and stimulate creativity among your team members.
Virtual Socializing
While working remotely, it can be challenging to recreate the office chatter and the sense of community. Succulent Bar's Virtual Events allow your team to socialize in a relaxed setting while engaging in a fun activity. Additionally, it promotes dialogue, laughter, and team bonding, recreating the water-cooler conversations in a virtual setting.
Creative Thanksgiving Team Building Ideas
One of the best ways to foster unity and enhance productivity within a team is through effective team building activities. And when it comes to Thanksgiving, incorporating the festive spirit into your team building plans can make the occasion even more memorable. 
If you're on the hunt for some inspiration, here are a few creative ideas that blend the spirit of Thanksgiving with team building:
Thanksgiving Themed Office Decor Competition
In the lead-up to Thanksgiving, spark a friendly competition among your team by encouraging them to decorate their workspace or home office with a Thanksgiving theme. Not only will this allow them to showcase their creativity, but it also adds a festive touch to the working environment.
Virtual Thanksgiving Trivia
For remote teams, organizing a Thanksgiving-themed trivia game can be a lot of fun. You can make it more interesting by incorporating questions about your company or your team members. It's a great way to test your team's knowledge, and at the same time, learn more about each other.
Pumpkin Carving Contest
This classic Thanksgiving activity never gets old. Set aside some time for a pumpkin carving contest, either in-person or virtually. This activity encourages teamwork, creativity, and adds a festive touch to the day.
Thanksgiving Recipe Swap
Encourage employees to share their favorite Thanksgiving recipes. You can compile these recipes into a company cookbook. This not only engages your team but also helps to create a sense of unity and share cultural diversity within the team.
Final Thoughts: Celebrate Thanksgiving With Fun Team Building Activities
As the holiday season approaches, it's time to start planning your team building activities or a Thanksgiving resident event to create lasting memories and foster a stronger team spirit. From traditional activities with a team-building twist to virtual connections and hands-on workshops, there's something for every team to enjoy.
To truly make the event memorable, consider gifting your team members with a succulent-themed Thanksgiving gift from Succulent Bar Store. These gifts will certainly add a splash to any of your in-person or virtual Thanksgiving ideas.