Are you looking for the perfect party favor to make an event memorable? Add a unique touch to your special occasion with succulent party favors.
Whether you're throwing a bridal shower, baby shower, birthday party, or other celebratory occasion, succulents are a trendy and fun option that is certain to be appreciated and admired. 
Read on to learn where to buy the best succulent plant party favors!
Why Custom Succulents Make Great Party Favors?

Succulents have become a popular party favor over the past few years because of the following reasons:
Available in Different Styles:

Succulents come in various colors, shapes, and sizes to suit any event's theme. 
For instance, if your event has a beach theme, succulents like the Baby Blue succulent or succulent "Pickles" are the perfect compliment.
Low-Maintenance and Long-Lasting:

Succulents make a wonderful gift for any climate and are especially well-suited for indoor growing. 
Plus, their distinctive ability to store water in their leaves and other parts means they don't require as much attention as most house plants.
Make a Unique Statement:

You can arrange succulents in succulent holders or succulent terrariums to add a special touch to your event, making them the perfect party favor that guests will appreciate.
Succulent Plant Party Favors for Any Occasion
Whether you're planning a birthday party, bridal shower, or other special occasions, these fancy and fun succulent party favors will surely bring a special touch to any event.

Finding and buying custom succulent party favors has never been easier with the Succulent Bar Store ready-to-ship gift boxes. 
Succulent Bar has a wide selection of party favors, so you can rest assured that you can find something for any occasion. Also, their party favors come with potting soil, laser engraved wood cards, DIY planting and care instructions, decorative rock toppings, and you can also include some lavender candles and bath salts!
These are some of Succulent Bar Store's best succulent party favor options:
Regardless of which option you choose, your guests are guaranteed to love their party favor. All of Succulent Bar Store's gift boxes are thoughtful, unique, and lots of fun. 
BONUS: The Succulent Bar also offers a Grab-N-Go option which makes perfect succulent wedding favors, bridal shower favors, or even retirement party gifts! Start by choosing one of our succulent favor packages and work with one of our succulent experts to come up with the best succulent for your event, and then receive your succulent favors in time for your party!
If you're looking for wedding favors, The Succulent Source has what you want. Their succulent favors come in various sizes and colors, with the succulents grown locally in California.
Here are ready-to-ship wedding succulents from The Succulent Source:
2″ Assorted Succulent

: These succulents are great for any event, with sizes ranging from 2″ to 4″.



2″ Wedding Succulents

: These succulents come in various colors, perfect for your wedding favors.



2″ Rosette Succulents

: These succulents make perfect favors for your guests and come in shades of pink, red, white, purple, and yellow.


Important Note:
The Succulent Source accepts orders of up to 250 succulents, so you can make sure to get enough succulents for your big event. Also, their succulents are shipped via USPS Priority Mail, and delivery time is 1-3 days.
You can add custom flags, stickers, or tags to spruce up your plant party favors. You can also upgrade from plastic pots to colorful Terracotta pots, glass votives, and pails.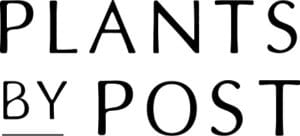 If you're looking for a succulent party favor that's out of the ordinary, check out Plants By Post. Their succulents come in all shapes and sizes, making them perfect for indoor and outdoor events.
Here are some succulent favors from Plants by Post that fit any occasion:
Important Note:
If you have any purchase inquiries, don't hesitate to email Plants By Post complete their online contact form! Also, if there's an issue with one of their products, include a picture for reference purposes.
Plants By Post is a small business, hence please understand that their reply may take up to two days, depending on the day of the week.
Final Words
It's important to remember that succulents are living plants and require proper care and attention. So, ensure you instruct your guests on properly caring for their succulents after the event. 
Finally, succulent party favors are a great way to say thank you and make your event special –– from corporate events and weddings to bridal showers your guests will enjoy these take-home gifts. So, find succulent party favors that suit your style and budget, and let the succulents do the celebrating!
Whether succulents from Succulent Bar Store, The Succulent Source, or Plants By Post – you'll be sure to find succulent party favors that fit the occasion!