In the bustling city of Austin, TX, every team must maintain high morale and robust connections to thrive. Corporate team building activities in Austin offer the perfect backdrop for unforgettable team-building events, thanks to its rich cultural scene, diverse outdoor activities, and a wide array of unique experiences.
Keep reading to learn about the best Austin team building activities, including Succulent Bar's creative offerings, which can help you plan an exceptional and fun team building event for your entire team.
Embrace the Beauty of Nature with Succulent Bar's Team Building Activities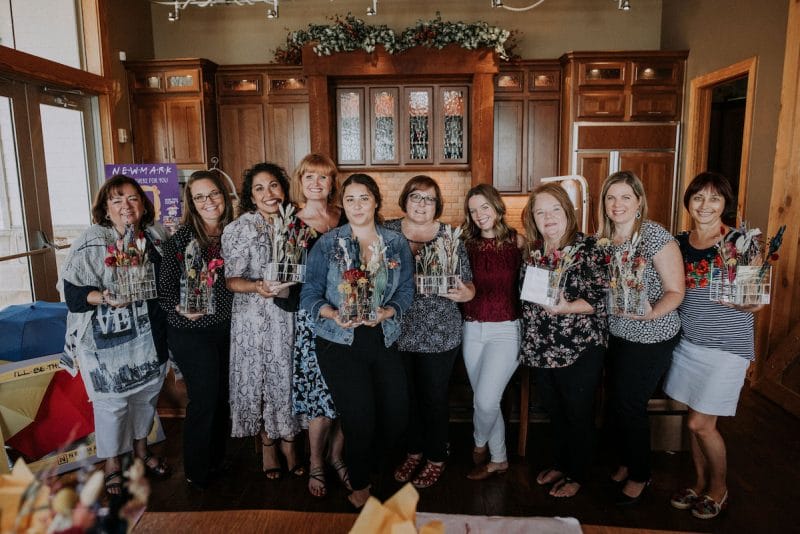 One of the most unique and engaging ways to bring your team together is by embracing the beauty of nature with Succulent Bar's team-building activities. By combining the natural world with artistic expression, these experiences create a serene environment that promotes relaxation, creativity, and teamwork. 
Let's explore what Succulent Bar offers and how these activities can enhance your team's morale and cohesion.
Succulent Planting Workshops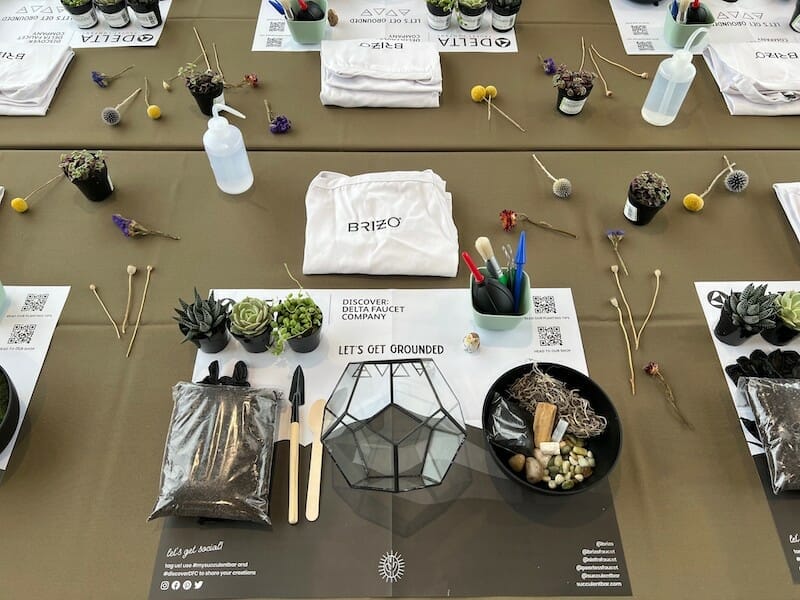 Planting can be a therapeutic and stress-relieving activity, making Succulent Planting Workshops an ideal team-building experience. Led by a knowledgeable Succulent Bar Specialist, your team will learn valuable tips and tricks on creating beautiful succulent arrangements while enjoying a relaxing and stress-free environment. 
Whether your team members are experienced plant enthusiasts or beginners, these workshops will teach them the basics of keeping succulents healthy and happy, fostering a sense of accomplishment and camaraderie.
Succulent Virtual Event
In today's fast-paced world, remote teams are more common than ever. Succulent Bar acknowledges this by offering Succulent Virtual Events, perfect for teams in different locations. 
With nationwide shipping, succulent kits can be sent to your office or directly to your team members' doorsteps, making it one of the best virtual team building activities. This interactive experience ensures that your team stays connected and engaged, no matter where they are.
Petal Bar Packages
Petal Bar, Succulent Bar's sister company, offers an exquisite experience around dried floral arrangements. With Petal Bar Packages, your team can create lasting memories while participating in flower arranging workshops, crafting custom favors, and designing stunning centerpieces. 
These activities boost team collaboration and allow your team members to explore their artistic side, creating a stronger bond among them.
Explore the Great Outdoors in Austin with Live Love Paddle
1610 E Riverside Dr, Austin, TX 78741
Live Love Paddle, a local company specializing in water-based adventures, offers exciting team-building activities that help you make the most of the city's picturesque waterways. 
Kayaking and Canoeing Adventures
Live Love Paddle provides guided group outings that allow you to experience the beauty of the city's waterways and promote teamwork and coordination among your team members. These paddling activities encourage communication, trust, and collaboration, making them excellent for boosting your team's morale.
Scavenger Hunt and Geocaching
For a more land-based outdoor experience, Live Love Paddle also offers scavenger hunts and geocaching adventures. These team-oriented activities require your team members to work together to solve clues, locate hidden items, and navigate their way through Austin's scenic parks and trails. 
Scavenger hunts and geocaching not only provide a fun and engaging way to explore the city but also help strengthen your team's problem-solving, communication, and decision-making skills.
Engage in Fun and Creative Challenges with The Escape Game Austin
405 Red River St, Austin, TX 78701
For an exciting and mentally stimulating team-building experience, look no further than The Escape Game Austin. This popular destination offers a variety of fun and creative challenges that encourage collaboration, communication, and critical thinking among your team members. 
Let's take a closer look at the engaging team building games provided by The Escape Game in Austin.

Escape Rooms
Team building escape rooms are immersive, themed experiences that require teams to work together to solve riddles, find hidden clues, and complete various tasks within a limited time frame. The Escape Game offers a range of intriguing escape room scenarios, each designed to challenge your team's problem-solving skills and ability to work under pressure. 
Your team can choose from the following themed escape rooms:
Prison Break

: Collaborate to escape a high-security prison before time runs out.
The Heist

: Work together to recover a stolen masterpiece and catch the thief.
Gold Rush

: Uncover hidden clues to find a lost goldmine and strike it rich.
Playground

: Complete various challenges to finish your school assignments and "graduate."
Classified

: Solve a series of complex riddles to save the world from an imminent threat.
Experience Austin's Unique Culinary Scene with Taste of Austin Food Tours
1710 E 2nd St, Austin, TX 78702
​​Austin is renowned for its vibrant culinary scene, making it an ideal location for food-based corporate team building activities. Taste of Austin Food Tours offers an array of delicious experiences that allow your team to explore the city's diverse food offerings and foster camaraderie and team spirit.
Here are the mouthwatering activities provided by Taste of Austin Food Tours, and see how they can boost your team's morale.
Food Truck Tours
Austin's food truck scene is a melting pot of flavors, showcasing a wide variety of cuisines worldwide. Taste of Austin Food Tours organizes guided food truck and Austin bike tours that take your team on a culinary journey through the city, visiting multiple food trucks and sampling their delectable offerings.
Cooking Classes
If your team wants a more hands-on culinary experience, Taste of Austin Food Tours offers interactive cooking classes. These classes are led by experienced chefs who teach your team members essential cooking techniques while guiding them through creating mouthwatering dishes. 
Get Active and Competitive with Sports and Games at Austin Sports Center
425 Woodward St, Austin, TX 78704
Physical activities and sports are excellent ways to promote team bonding, as they encourage cooperation, communication, and friendly competition. 
Austin Sports Center is the perfect venue for getting your team moving, offering a range of sports and games that can be tailored to your team's preferences and abilities. 
Indoor Rock Climbing
Indoor rock climbing is challenging and exhilarating, requiring teamwork, trust, and effective communication. This thrilling experience helps your team conquer fears and build trust and fosters a sense of accomplishment as they reach new heights together.
Team Sports
Austin Sports Center offers a variety of indoor sports facilities, including soccer, basketball, and volleyball courts. By organizing friendly games, your team members can engage in healthy competition, work on their teamwork skills, and develop a greater sense of camaraderie. 
Foster Team Bonding with Interactive Performances and Entertainment at The Hideout Theater
617 Congress Ave., Austin, TX 78701
For a different kind of team-building experience, consider stepping into the exciting world of performance arts at The Hideout Theater. This renowned Austin venue offers a range of interactive workshops and events that entertain and promote team bonding, communication, and quick thinking.
Improv Comedy Workshops
Improv comedy is all about spontaneity, creativity, and collaboration, making it a fantastic team-building tool. The Hideout Theater offers improv comedy workshops that are specially designed to foster these skills among team members. These workshops involve a variety of fun exercises and games that challenge your team to think on their feet, listen attentively, and respond creatively to unexpected situations. 
Through laughter and camaraderie, your team will develop better communication skills and a stronger bond.
Strengthen Team Connections with Volunteering and Community Service at Austi
n Habitat for Humanity
SB, 3300 S, S Hwy 183, Austin, TX 78744
Austin Habitat for Humanity provides an excellent platform for teams to give back to their community while developing teamwork and empathy. This can be a great addition to your corporate team building event, enriching your team's bonds and morale through meaningful team building exercises.
Let's delve into the meaningful experiences that Austin Habitat for Humanity offers and how they can enrich your team's bonds and morale.
Habitat for Humanity
This hands-on experience requires teamwork, communication, and collaboration as your group works together to construct a safe and secure house. Habitat for Humanity provides you and your team with the following benefits: 
Fosters a strong sense of teamwork and unity as members collaborate on a meaningful project.

Promotes empathy and understanding as team members contribute to a cause that directly benefits families in need.

Enhances communication skills, as effective coordination and understanding are essential in the home-building process.

Provides a rewarding experience that boosts morale and motivation within the team.

Encourages social responsibility, reminding team members of the positive impact they can have on their community.

Offers a tangible result – a built home – which gives a sense of achievement and purpose.

Develops problem-solving and practical skills as team members navigate the challenges of the home-building process.
Park Cleanups
In addition to home-building, Austin Habitat for Humanity also organizes park cleanups, allowing teams to contribute to maintaining and preserving Austin's beautiful green spaces. This activity provides a relaxed outdoor environment where team members can connect while making a tangible difference in their community.
Tap Into Your Team's Competitive Spirit with Trivia and Game Nights at Vigilante Gaming Bar
7010 Easy Wind Dr #150, Austin, TX 78752
If you're looking for a team-building experience that combines competition, fun, and a relaxed social setting, Vigilante Gaming Bar has got you covered. 
Known for its lively atmosphere and extensive game selection, this popular Austin venue offers trivia nights and board game cafes that bring out your team's competitive spirit while fostering camaraderie and cooperation.
Check out these popular activities that you and your team can enjoy at the Vigilante Gaming Bar:
Pub Trivia
Vigilante Gaming Bar hosts regular trivia nights where your team can compete against others, fostering cooperation and quick thinking. These events provide a perfect opportunity for your team to demonstrate their diverse knowledge while working together to achieve a common goal. 
Plus, the friendly competition and social atmosphere make trivia nights an enjoyable experience that can strengthen team connections and boost morale.
Board Game Cafes
In addition to trivia nights, Vigilante Gaming Bar also features a board game cafe where your team can choose from many games to play while enjoying a selection of food and drinks. 
This relaxed and enjoyable setting encourages team bonding, communication, and mutual respect as team members navigate the challenges and victories of each game together.
Relax and Unwind with Wellness-Focused Team Building Activities at Black Swan Yoga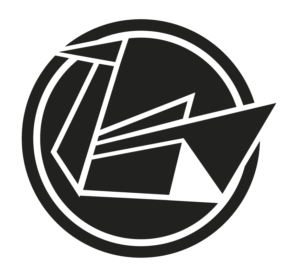 1417 W Anderson Ln., Austin, TX 78757
Black Swan Yoga offers group yoga sessions specially designed for teams. These sessions include mindful movement, breathing exercises, and meditation, all guided by experienced yoga instructors. 
As your team members move through the poses together, you'll enjoy these physical and mental benefits:
Improved physical strength and flexibility:

Yoga poses require and help build strength and flexibility, contributing to overall physical fitness.

Stress relief:

Yoga is known for its calming effects, helping to alleviate stress and promote relaxation.

Enhanced mindfulness:

The focused breathing and movements in yoga encourage mindfulness, helping team members to be present and focused.

Improved communication and teamwork:

Working through poses together can enhance understanding and cooperation within the team.

Boosted morale:

The shared experience of yoga can contribute to a positive team spirit, boosting morale and motivation.

Enhanced emotional well-being:

Yoga can help promote emotional balance and resilience, contributing to overall mental health.
Discover the Power of An Exceptional Team Building Activity in Austin, TX
Remember, a strong, cohesive team is the foundation of any successful organization. So, start planning your next team event in Austin today, and watch your team's morale and productivity soar to new heights. The city is teeming with a variety of fun team building activities that are sure to provide a memorable and productive experience for your entire team.
If you're hungry for more corporate event ideas or become a team building hero, check out "8 Unique Team Building Activities in Dallas, TX" for an exciting journey into the heart of Texas's bustling urban life. And if you're curious about what Houston has to offer, take a look at "11 Fun and Exciting Team Building Activities in Houston, TX" for a comprehensive guide to the Space City's vibrant team-building scene.